It's here! A summer bucket list, planners and calendars. Are you ready for the kind of summer that's all planned out and  everyone knows what to expect? One where all family members get to give input into what will make their summer super fun?
Here's some tools to help you do just that! 

SUMMER BUCKET LIST, PLANNERS AND CALENDARS
---
Guys, I really love summer. There's just a feeling of lets take it a little easier and have some fun. In order to make that happen smoothly we must make a PLAN. It's all about planning! Your summer will be on fleek after planning ahead with this summer bucket list, planners and calendars! The last couple of years I've shared suggestions for 100 summer fun activities, and a planning sheet along with the calendars. You can read about them HERE. This year I've added a summer bucket list.
Everyone needs a summer Bucket list, right?
Here ya go!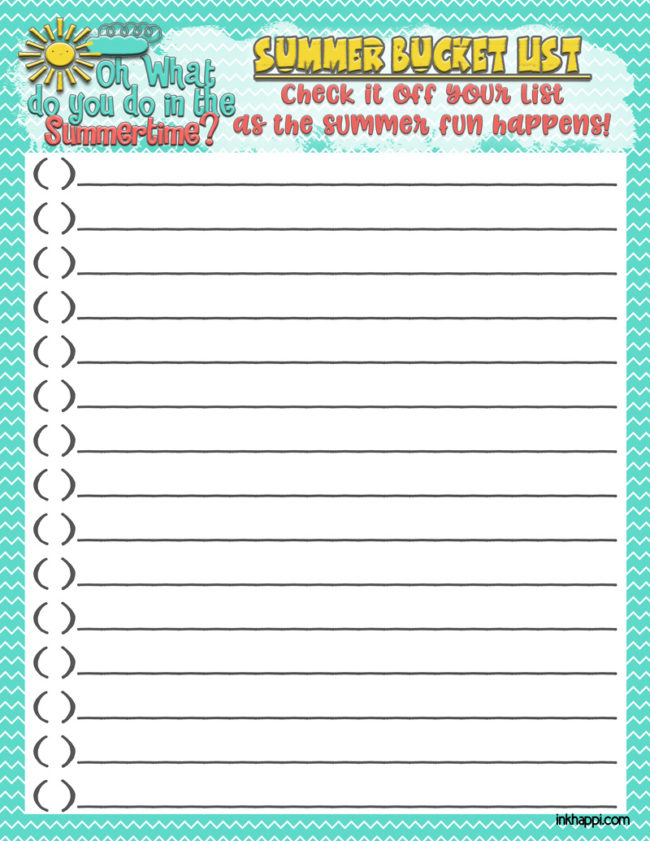 DOWNLOAD ——>> HERE
This next form has columns that can be for each member of the family or you could list activities by category to help conquer boredom. Just categorize by filling in the name or topic on the yellow row at the top and then brainstorm or plan away in the columns! You may have another great way to use this form too. Cool! It cordinates with the calendars and list of ideas.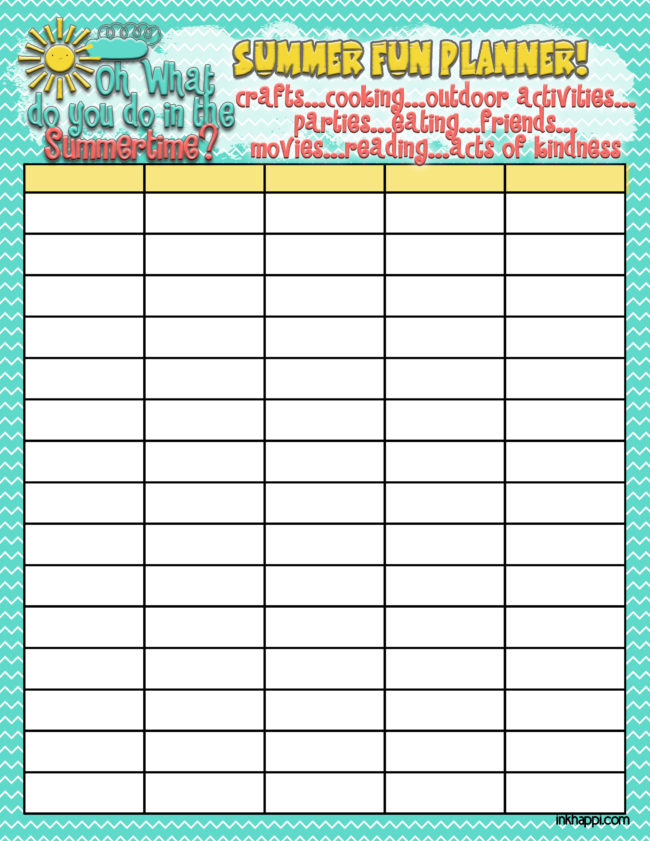 Download file here ——–>> PDF
Here's the list of ideas to help you brainstorm some fun summer activities. There is so much to do and you could get so creative with the ideas listed on this form.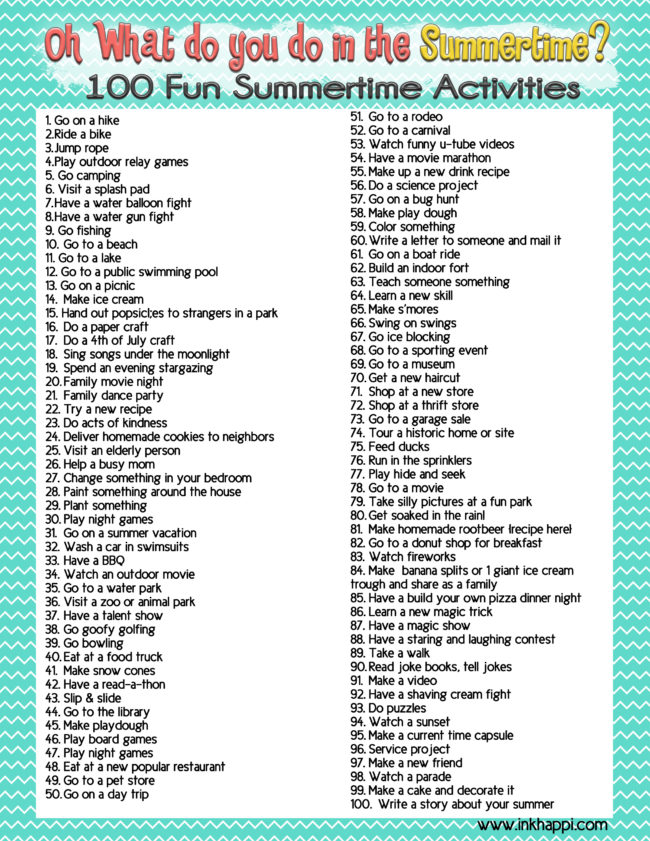 Download file here ——–>> PDF
Once you have your brainstorming and planning done you can fill out these cute summer planning calendars. Then all you have to do is enjoy the summertime! I'm most looking forward to adventures with my darling grandkids, trips to my summer cottage, hitting the pool daily for exercise and relaxation, and hitting up Bahama Bucks for some cool smoothies and icy treats! I also love to get together with friends more often in the summertime for dinner, visiting and games. There is something about summer evenings that makes things more laid-back and fun. How about you,  what are you looking forward to most about summer?
You can download June, July, and August and September summer planning calendars below!
(right click the photo and save to computer for the jpeg file)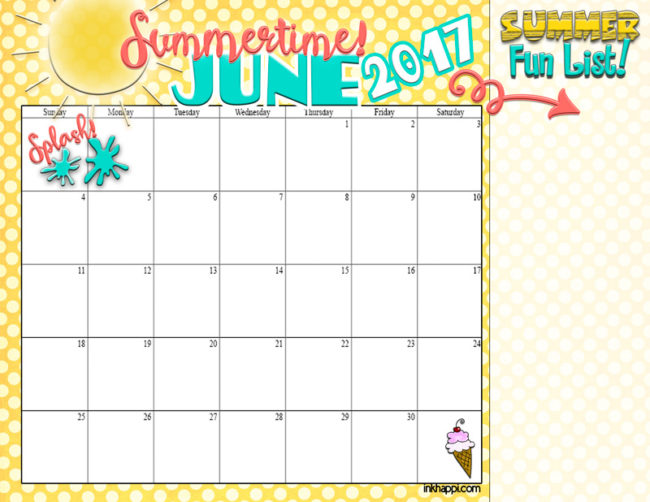 JUNE———>> DOWNLOAD PDF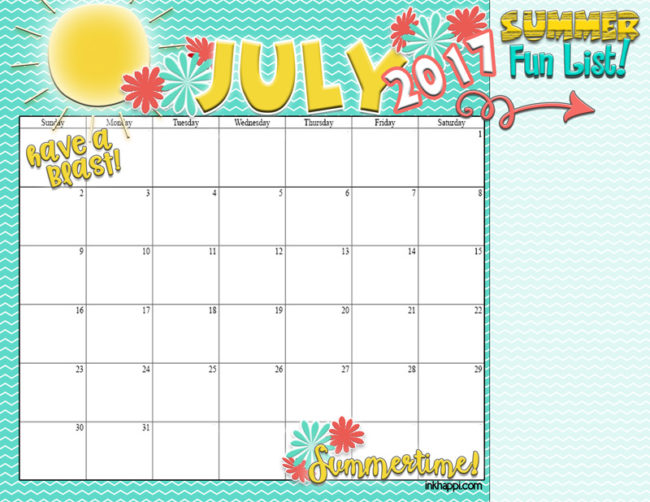 JULY———>> DOWNLOAD PDF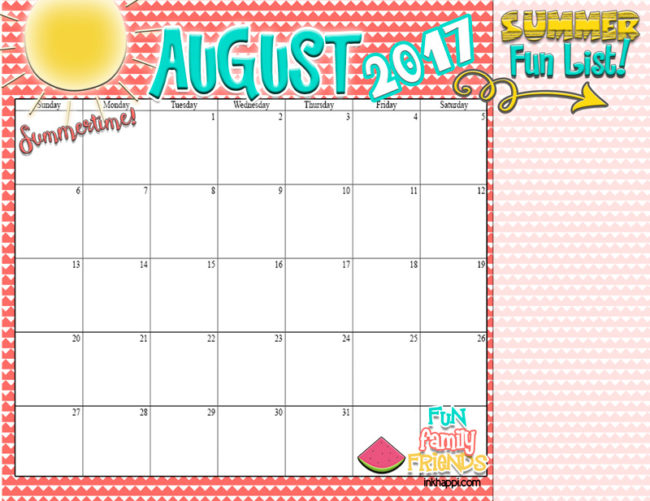 AUGUST———>> DOWNLOAD PDF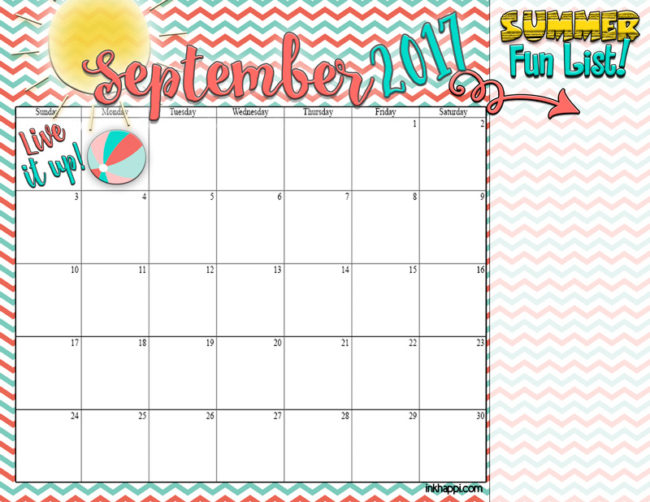 SEPTEMBER———>>DOWNLOAD PDF
I hope you have an unbelievable summer filled with tons of fun and wonderful adventures!