What happens when you get 6 blogging friends together to creatively use one product? This particular product is gold gilding paint and here are the results!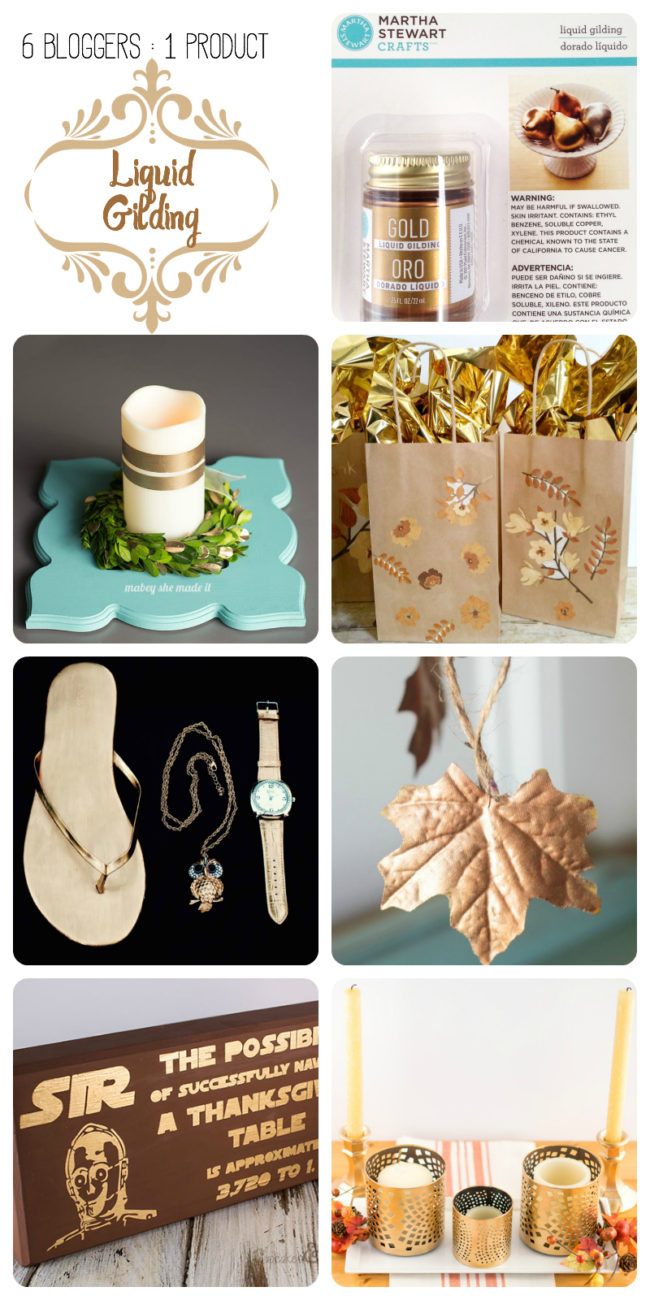 So which one was Mine? Some may be surprised to see it but in reality I am an "accessory queen" and currently love me some GOLD. Naturally I took advantage of this opportunity to use my gold gilding paint to update my wardrobe a bit!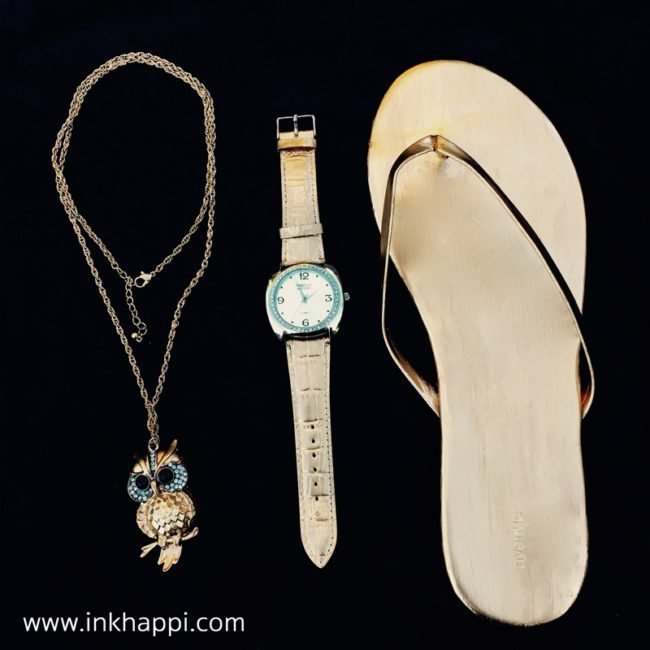 Honestly, I have never used gold gilding paint before so I am no expert but I did learn a lot in the process and loved every minute of it! This stuff is so easy to use and so smooth going on. The fumes were a little bit powerful but I kind of liked that. (shhhh) 😉 I chose 3 products to share with you today.
First up, I have a favorite style of flip flop type shoes that I love and in Arizona I seriously can wear them year round. I have several pairs in different colors and I am always looking for gold but can never find them. I own them in black, white, silver, hot pink, and 2 red pair so naturally I decided to change one red pair to gold and here  are the results:
The only drama I had with this project was finding my paint brushes which I believe were lost in my last move. I did have foam brushes so I used that on my shoes and then I found an old make-up brush that worked perfectly on the necklace and used both brushes on the watch. You really can make do with what you have!
Some tips for working with this paint:
The paint is very thin and runny.
Shake very well before use each time.
It will stain on your skin and clothes. (so paint thinner is nice to have on hand)
It dries quickly so be careful with a second coat and wait until its dry so it doesn't get caked or sticky.
I used two coats on my items.
For the necklace I used a small makeup brush and took it from silver to 18K gold in just a few minutes. for the chain I dowsed my brush in gold gilding paint and covered the entire chain while rotating it around to get all sides. (see middle photo) The results were awesome!
Finally I also had two mint green watches. The one I chose had a silver dial. I wanted a two-toned silver gold watch and here are the results:

And this is how I changed up my wardrobe with gold gilding paint!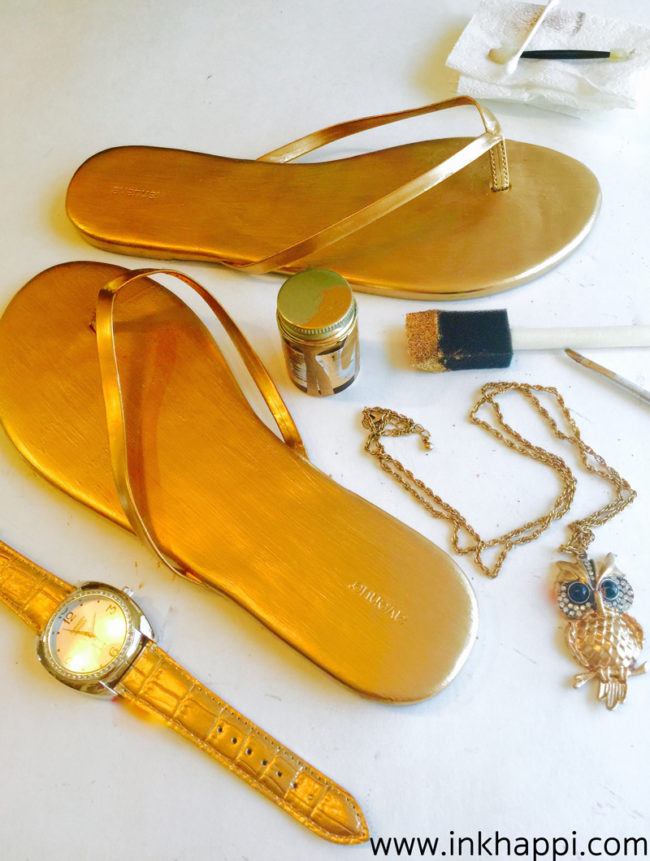 You may want to use a top coat sealer on some items to keep the color from fading off. It isn't totally necessary because you can always touch up your items and the paint is pretty secure.
Yay for my 3 new gold accessories. I am thrilled!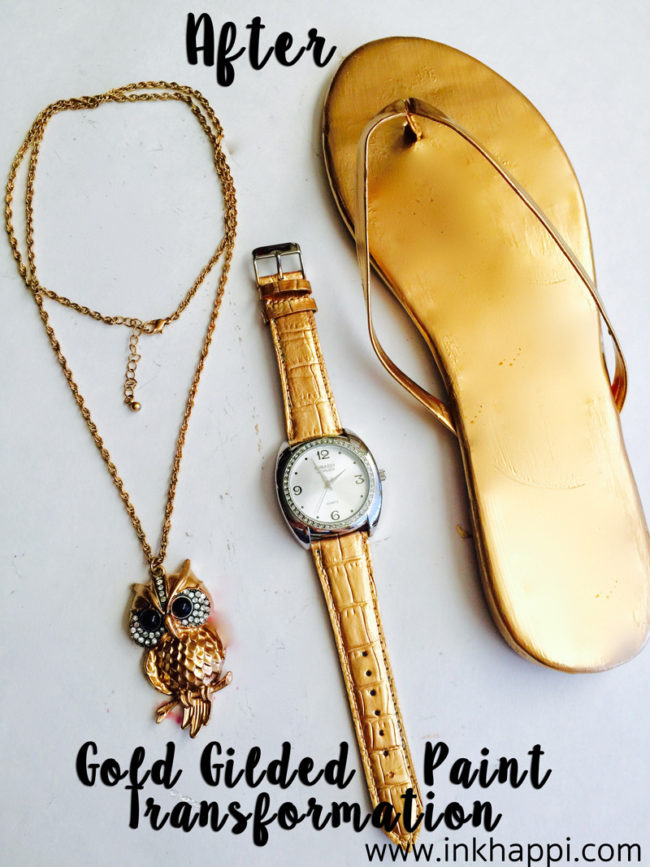 You can easily purchase liquid gilding or gold leaf paint at your local craft stores or HERE through Amazon, my favorite! (affiliate link)
Now, check out all the other gold gilding paint projects from my friends! Enjoy!