Halloween Fonts!
&&&
Halloween Verses!
When witches go riding,
and black cats are seen,
the moon laughs and whispers,
'tis near Halloween.
Mwahhaahahah
Yes, I am still a crazy font addict. For proof of that check all my font posts out HERE! I know I have been MIA for sharing new fonts lately and I have a batch of "H" fonts coming up… but with it being October, I thought it would be fun to share some SPOOKY halloween fonts! 
So HERE they ARE!
Click on the font name to be directed to the download:
I also have a printable with the fun Halloween verse from above that I used several of the fonts on.
Here is the print. 🙂
I will point out the fonts I used in the print below…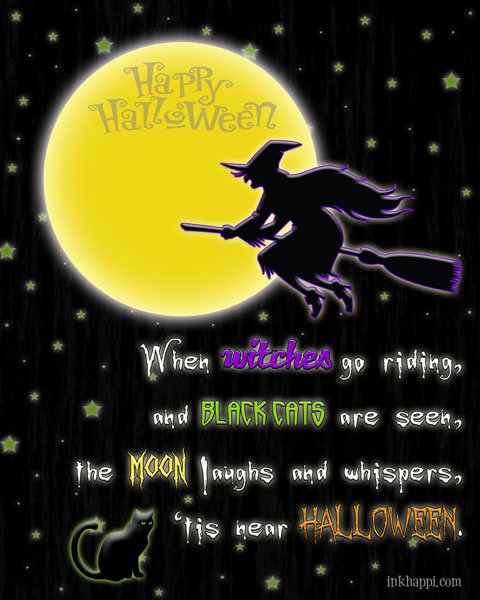 The cat and the "happy Halloween" on the moon are:
The verse is:
"witches" is:
"black cats" is:
"moon" is:
"Halloween" is:
See the FUN things you can create with spooky fonts!
heeeeheheeeeee
Enjoy!
Jillene