Hello March, and Hello April 2016 Calendar! 
It's here. Yep! I'm sharing the April 2016 Calendar. I'm totally looking forward to April so it can't come soon enough. April is my birthday month, I get to go to my favorite blog conference SNAP, and I'm taking a week long vacation with the hubby. 🙂 It will also be perfect swimming season in Arizona so I can break in my swimming pool for the next several months. Spring is just fabulous. Yay for April! What will you be putting on your April calendar this year?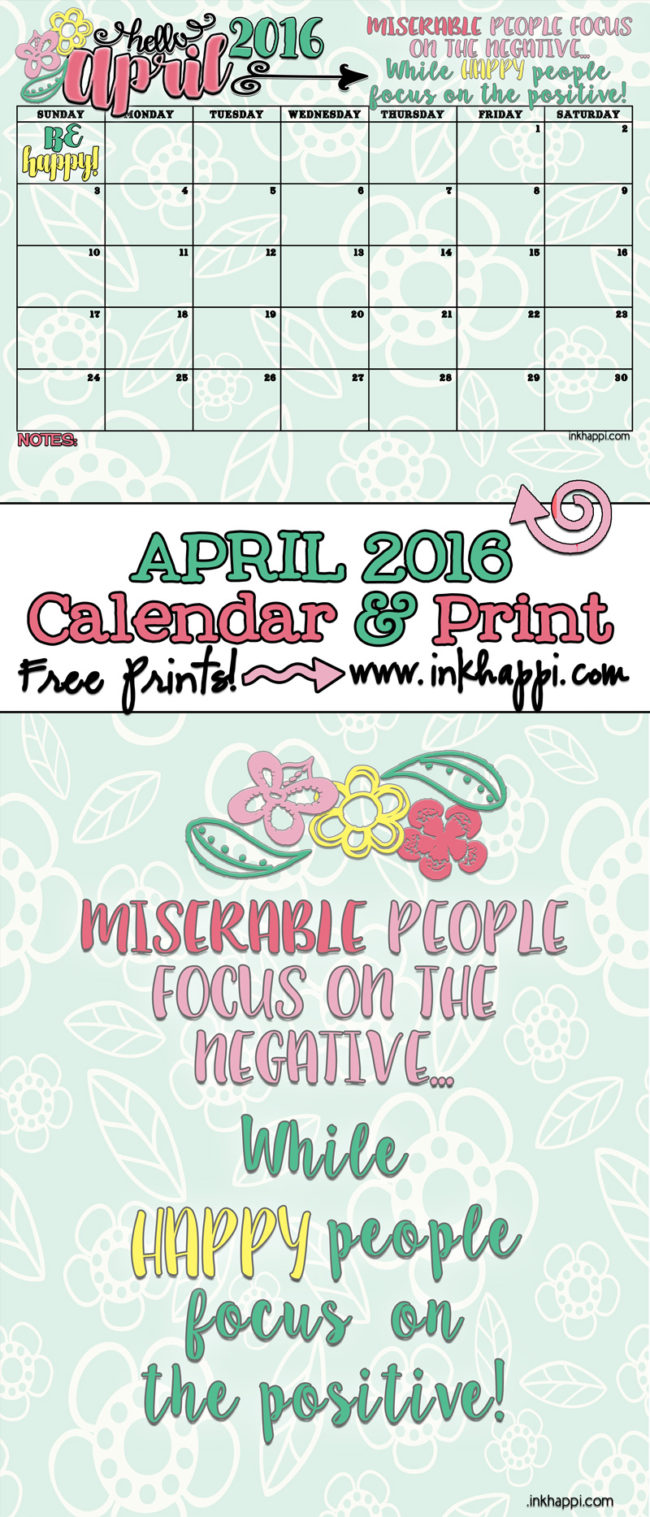 Miserable people focus on the negative… While HAPPY people focus on the positive!
The April 2016 Calendar comes with some great advice and it isn't very subtle either. It tells it like it is. Would you rather be miserable or happy? You know I like to promote "happi" around here. I also get a bit annoyed with negative behavior and complaining. I know the more positive you are the happier you'll be. So…. This is something I'm going to focus on in April. I think I'm going to start with passing out compliments more often.
Do you wanna join me in doing this?!!
Ok get your downloads and start preparing for a great month. 🙂
 Get your APRIL 2016 CALENDAR and PRINT here: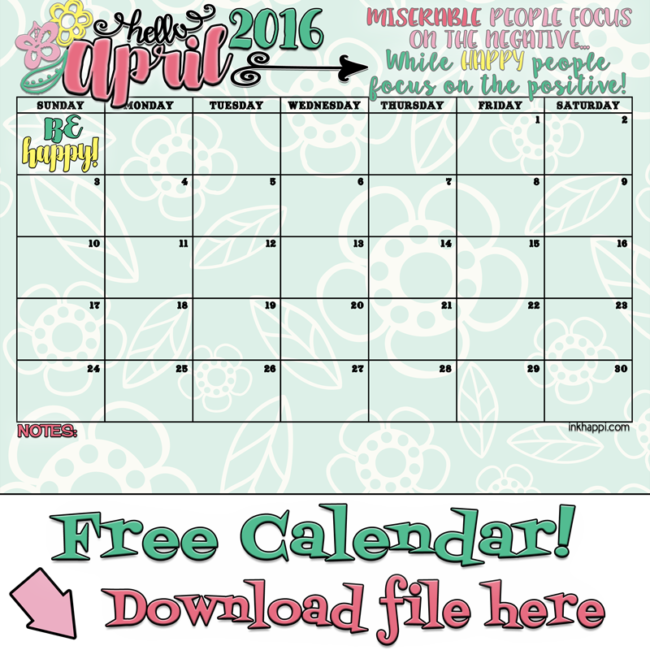 DOWNLOAD CALENDAR ——–>> PDF or JPEG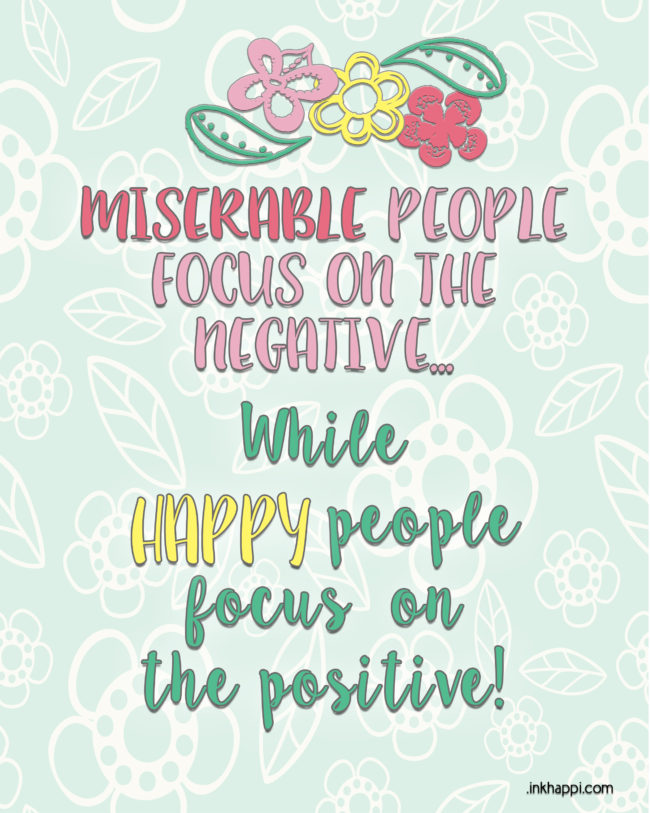 DOWNLOAD PRINT ——–>> HERE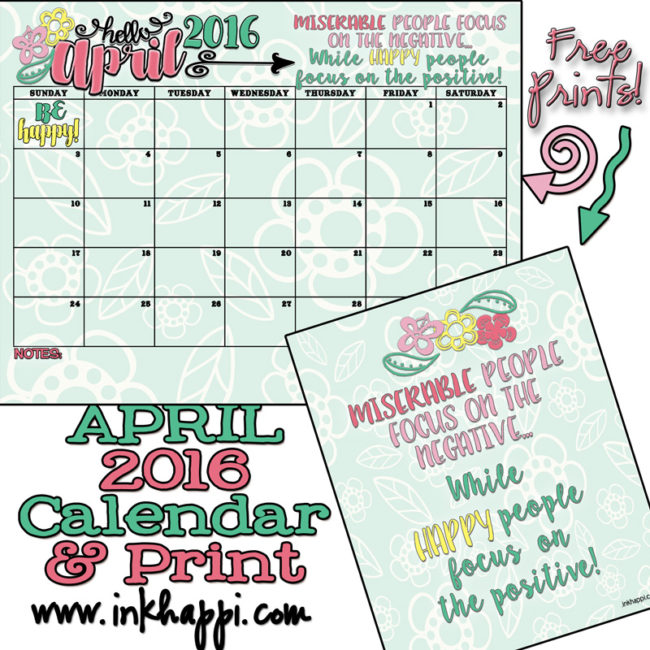 Happy planning! Happy April!