Hello! It's time for the May 2016 Calendar! I recently worked on a campaign and developed this print about being unique. I decided it would be perfect for our May 2016 Calendar so I designed the calendar around the print. I usually do the print based off the calendar so this was a little different for me. I'll share more about the quote below but first here it is…
MAY 2016 CALENDAR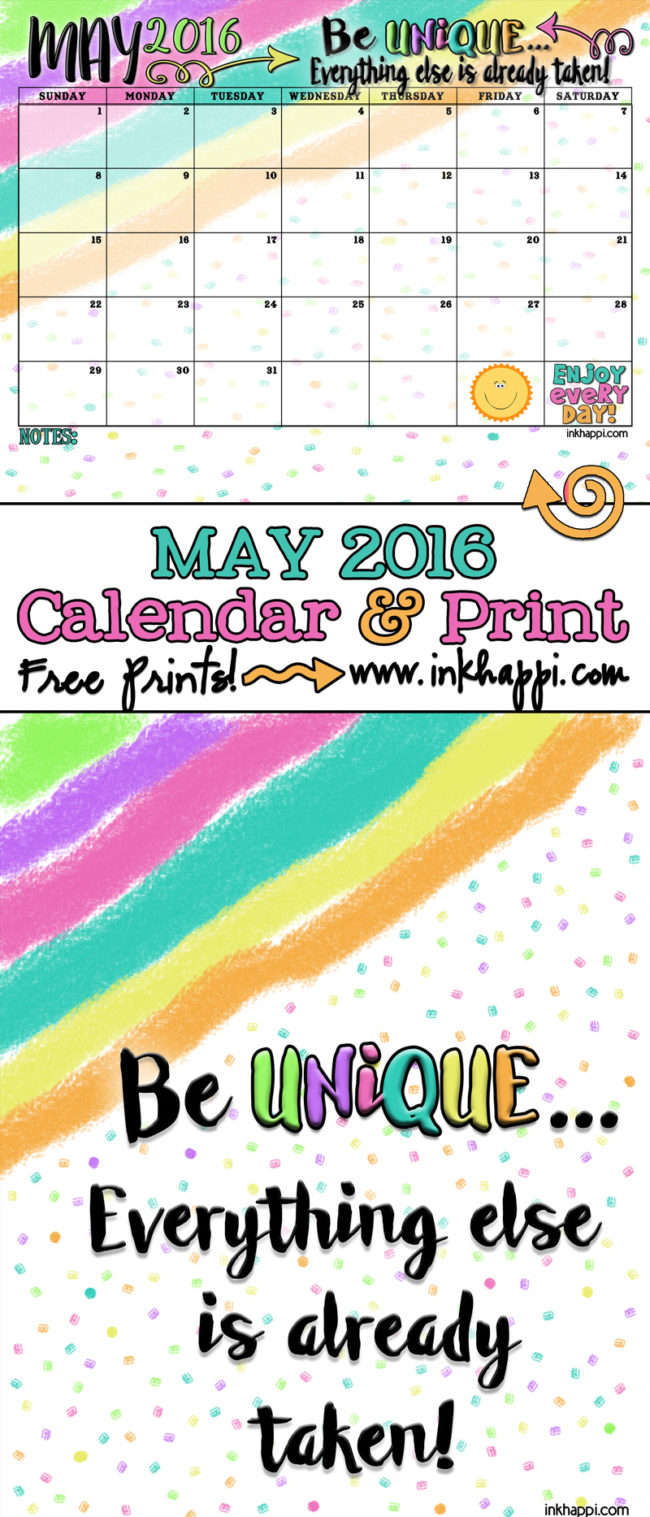 The campaign I did was for Coka Cola and I got to purchase the cool new Kaleidoscope bottles of Diet Coke. I loved the bottles and what was so cool about them was that no two were alike. Seriously. Going to the store and seeing at least 100 of these on the shelf and trying o pick out some that spoke to me. It wasn't easy but I finally made the purchase. This got me thinking….
We are all UNIQUE. No two are the same. Sometimes we may try to be like someone else but ultimitely everyone is unique and we should be proud and happy with who we are. Then this quote and print was developed:
Be Unique…Everything else is already taken!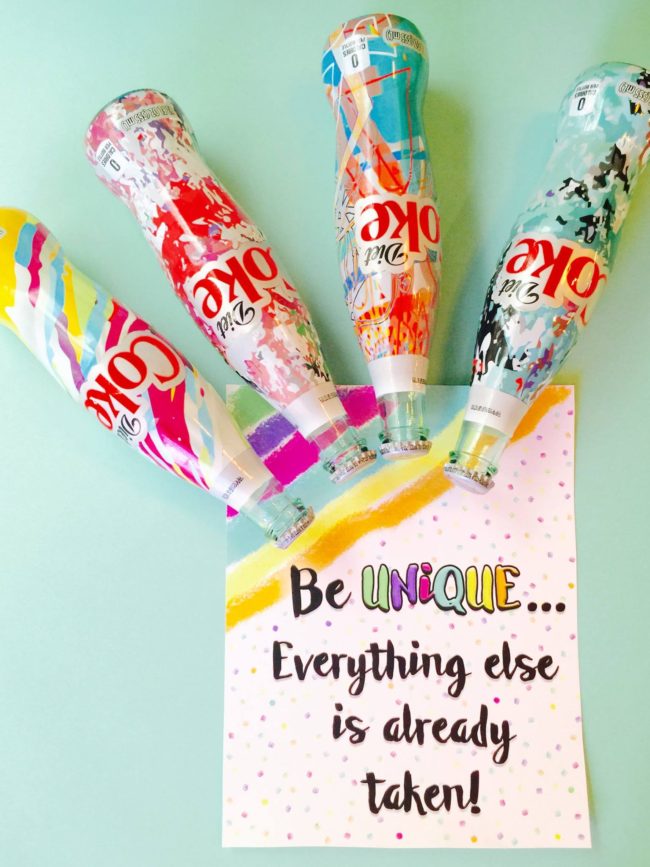 I know this is kind of a double play on words but it gives us something to think about. Don't try to be something different than what or who we are!
So for May, I am going to focus on my individuality and try to accept and find happiness with what that is. This could be hard for me because sometimes I focus on what I want to be or what I don't like about myself. This gives me something to work on. Who's in with me?!!
Ok here are the May 2016 Calendar prints to download: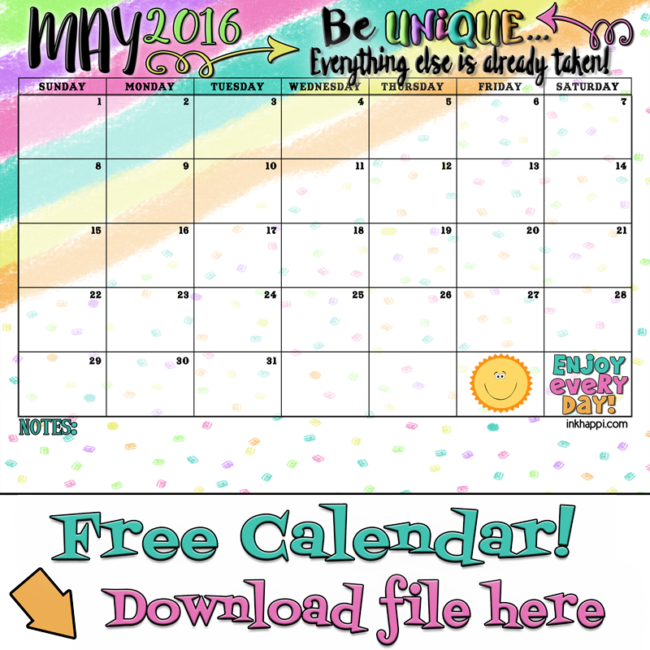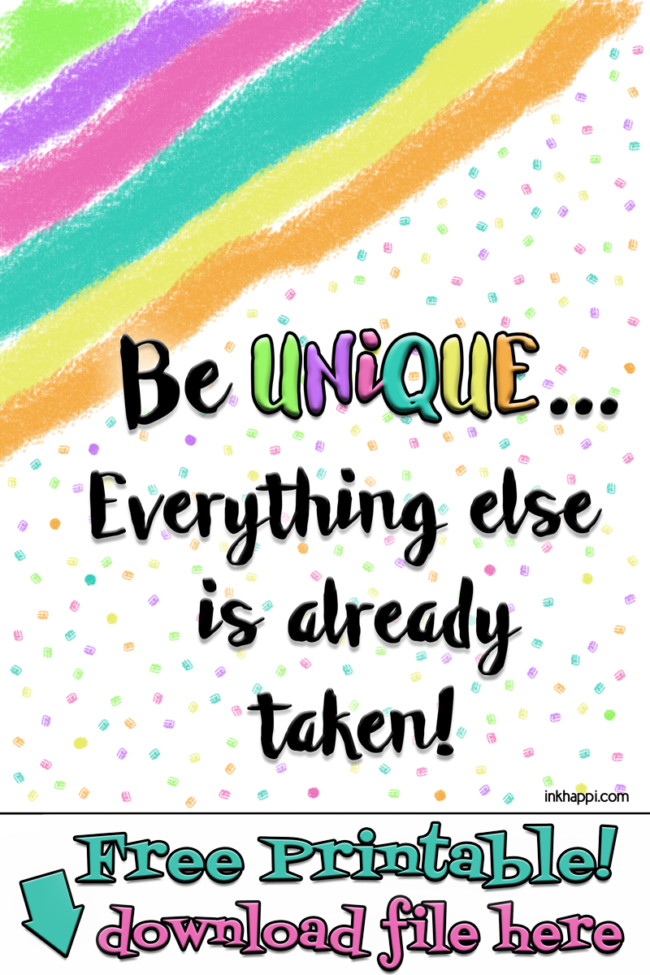 Download Print ——–>> HERE
Have a great April and happy May!